Beginner Silkscreen Seminar
BEGINNER SILKSCREEN SEMINAR
Starting May 2019, classes are temporarily unavailable because we are moving to a new location.  Please check back here for information on future availability.  We will post information on newly scheduled classes as soon as we start offering them again.  Mahalo for your patience and understanding.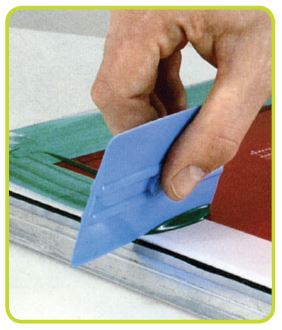 Part I (Day One)
Stencil Prep:
Submit .EPS or .JPEG artwork for approval on a CD, flashdrive, or by email 5 business days before the class
Design area maximum is 8.5" x 11"; lines & type should be a minimum 1/16" thick
Screen Prep:
Degreasing and drying screen
Coating emulsion onto screen
Exposing Screen:
Burn stencil image onto emulsion
Wash out image
Final preparation of screen before printing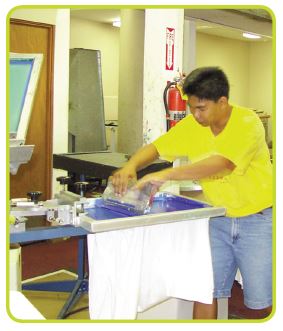 Part II (Day Two)
Please bring in 6-8 T-shirts, any color or size.
This is a very "hands on" class so please wear work clothing or bring an apron.  Comfortable shoes are recommended.  Leave delicate watches and jewelry at home.
Screen Printing:
Set up screen on printer
Register screen
Prep one color ink for screens
Screen t-shirts
Clean up
Instructor
---
Anthony Sarmiento
Location
---
One Shot & Grafic Art Supplies
815A Waiakamilo Road
Honolulu, HI  96817
Parking
---
Free parking at ground level
Cost
---
$150 (plus tax) for a two day session
When
---
Last two Saturdays of each month
9:00am - 2:00pm
Upcoming Schedule
---
2019 - January:  26th & Feb. 2nd
2019 - February:  16th & 23rd
2019 - March:  23rd & 30th
2019 - April:  20th & 27th
2019 - May:  No available classes
2019 - June: No available classes
2019 - July: No available classes
2019 - August: No available classes
2019 - September: No available classes
2019 - October: No available classes
2019 - November: No available classes
2019 - December: No available classes