Beginner Silkscreen Seminar
BEGINNER SILKSCREEN SEMINAR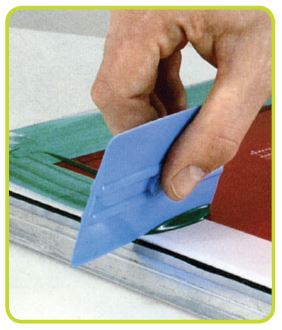 Part I (Day One)
Stencil Prep:
Submit .EPS or .JPEG artwork for approval on a CD, flashdrive, or by email 5 business days before the class
Design area maximum is 8.5" x 11"; lines & type should be a minimum 1/16" thick
Screen Prep:
Degreasing and drying screen
Coating emulsion onto screen
Exposing Screen:
Burn stencil image onto emulsion
Wash out image
Final preparation of screen before printing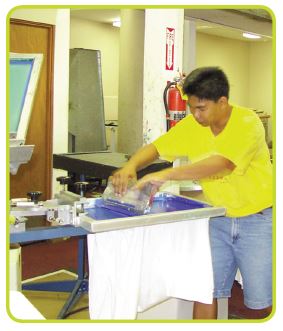 Part II (Day Two)
Please bring in 6-8 T-shirts, any color or size.
This is a very "hands on" class so please wear work clothing or bring an apron.  Comfortable shoes are recommended.  Leave delicate watches and jewelry at home.
Screen Printing:
Set up screen on printer
Register screen
Prep one color ink for screens
Screen t-shirts
Clean up
Instructor
---
Anthony Sarmiento
Location
---
One Shot Supplies, Inc.
94-105 A Malakeke Pl.
Waipahu, HI  96797
Parking
---
Parking Lot & Street Parking
Cost
---
$150 (plus tax) for a two day session
When
---
Last two Saturdays of each month
9:00am - 2:00pm
Upcoming Schedule
---
2020 - January:  None Available
2020 - February:  22nd & 29th
2020 - March:  21st & 28th
2020 - April:  18th & 25th
2020 - May:   None Available
2020 - June:  20th & 27th
2020 - July:  18th & 25th
2020 - August:  22nd & 29th
2020 - September:  19th & 26th
2020 - October:  24th & 31st
2020 - November:  21st & 28th
2020 - December:  None Available